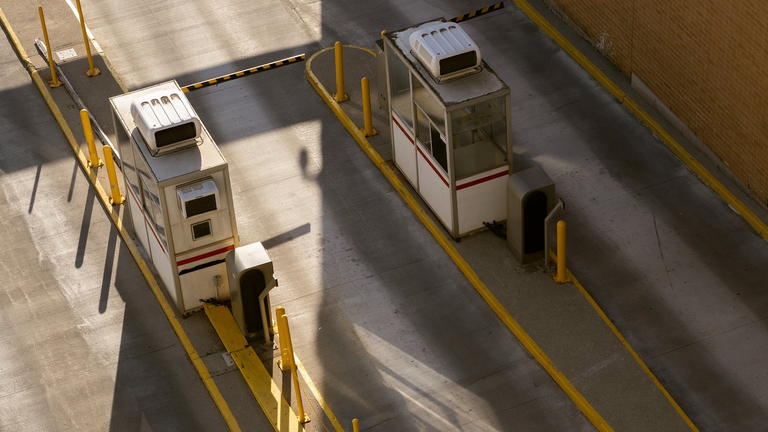 Infrastructure rarely draws the same level of excitement as some other tech-heavy investments. Yet, the reality remains infrastructure improvements are a growing necessity as the age of existing systems inhibits progress. Fortunately, many of today's infrastructure projects can benefit directly from the wealth of technology advancements in recent years.
As a prime example, Elizabeth River Crossings (ERC) recently worked with Cognizant to develop an industry-first digital tolling solution with the focus on modernizing legacy architecture as part of a critical infrastructure tunnel project.
The project brought together key technology providers to leverage advanced artificial intelligence, self-service and cognitive capabilities to deliver omni-channel customer service built on a modern, secure microservices architecture. This end product provided ERC greater insights on toll road usage, customer information and internal operations and established a blueprint offering for many logistics organizations around the country seeking digital transformation for their own legacy systems.
"Consumers are looking for the same digital experience and tolling that they are getting in the rest of their lives right now. We are already seeing in the way tolls are collected today with the sensors already in place," says Saurabh Mehta, global head of markets for the manufacturing, logistics, energy and utilities practice at Cognizant. "The question is how to extend it to back office and the customer service operations. That's really where we are seeing a significant opportunity. The other big dimension is taking the tolling infrastructure and connected with the larger intelligent transportation systems including parking garages, ferries and other modes of transportation the same consumer uses."
"As technology has evolved, customer expectations are quite clear. However, tolling technology has been around for a long time," says David Sullivan, CEO of Elizabeth River Crossings in Portsmouth, Virginia. "We're trying to move tolling into an environment that's closer to what the consumer has from an experience standpoint. For instance, they don't want to get a bill in the mail. Instead, they would prefer an alert me on their smart device as they drive through."
The key has been to take a building block approach right to a fairly complex problem involving customer engagement, data migration and protection as well as integration with third parties, explains Mehta.
"We need to continue doing what we do today. Nobody likes paying a toll, so we need to keep the customer engaged and avoid billing problems," says Sullivan. "We did this by chopping it in small pieces allowing us to avoid any disruption in how of how the system works. It's very important from the customer's standpoint in free-flow or barrier free tolling, there's just no tolerance for getting it wrong. And when you're doing a lot of transactions, even a few problems are really noticeable with customers."
According to Sullivan, ERC currently has one system for tolling, and another for intelligent transportation systems, which manage the roadways, traffic and other elements. "Those will ultimately come together to form a smart infrastructure to the point where those systems managing the traffic will also facilitate tolling," he says. "That is a big leap from what exists in practically every toll road in the world today. We're already seeing automobile manufacturers, integrate tolling equipment into cars to avoid the plastic box in your windshield. We'll move away from the RFID tag kinds of tolling to more GPs fencing, much more intelligent where the infrastructure senses the vehicle, determines who it is and what toll to apply."
Perhaps, the most important piece is making sure that all the legacy system data gets transformed to the new system and the new structures and gets validated in the right way to perform seamlessly for the operator and the driver, explains Mehta.
"Because of the nature and criticality of the business, when we were trying to transform this into a truly 100% digital solution, we were also looking at ensuring the underlying infrastructure was economical, agile, security, compliant and reliable," he says. "We accomplished this by building a solution operating on the AWS cloud with a pay as you go type of pricing model. This means we don't have to provision IT resources. Instead, we securely scale up and down depending upon the needs. It is not just how we transform the experience, but also creating a backbone that will enable success going forward."
According to Sullivan the move to the cloud is game changing. "Historically, as we invested in technology we needed to plan for replacements and upgrades. The cloud shift removes that component from daily operations," he says. "If we want to change or adapt, it's as simple as going to the marketplace, finding the right app and going through the implementation. This approach allows us to focus on the customer, which is what we should be doing."