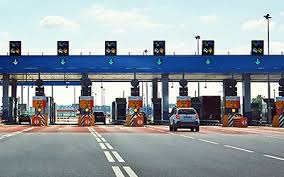 Tolling as a user-pay mechanism is used successfully and is increasingly being considered in many countries as a means to fund the construction and maintenance of road infrastructure.  The interest in and examples of existing, successful toll initiatives create the impression that road tolling is the answer to challenges of funding and budget shortfalls.
The challenges and solutions require deeper analysis, though.  On the one hand, there are various road tolling models to be considered and the solution must ultimately fit the purpose and context.  On the other hand, the impact of the solution across a road network and the linkages between projects should be assessed to ensure viability and sustainability over time.
Careful consideration of a number of pertinent aspects is required, even at the conceptual stage of a project:
the funding model (buyer lending versus – or in combination with – risk sharing with private sector, with their associated pitfalls and complexities);
the legal or perceived requirement for alternative routes (there is ample evidence to suggest this is not affordable);
the economic feasibility of a toll road (the cost of a toll operation can be 30%-40% of toll revenues, depending on the tariff and operating models applied);
the integration of toll projects (for example, requirements for interoperability); and
the social and political risks inherent in toll projects (for example, the need to consult with and secure community participation and buy-in).
The primary objective of a road user charging mechanism is clear, namely to generate additional income for the maintenance and improvement of the road network, to an extent that road users and the economy are afforded a benefit larger than the aggregate amount of toll fees paid.  Secondary objectives include involvement of the private sector to gain innovation and establish benchmarks for improved performance and service (i.e. by setting the bar higher) and building the capacity of the public sector.
If preferential buyer credit is the funding model, then the conditions attached to it (i.e. construction and systems provided by contractors and suppliers nominated by the lender) will of necessity pre-empt further involvement of the private sector in risk sharing during the life of the project.  This is a potential disadvantage given the 25- to 35-year life of a project: there is a lost opportunity to share risk and secure additional funding and, more importantly, a lost opportunity to increase the capacity of government through savings in manpower and resources to manage and maintain the road during a concession period.  Public-private partnerships (PPPs), which provide a shared-risk and commercially attractive operating model, have potential to counter these disadvantages.
The (often perceived) requirement to provide an alternative route is popular amongst politicians but to a large extent a fallacy.  The economic justification for a toll road relies on the savings and benefits that road users will incur, and parallel routes in the same corridor undermine this point of departure: road users on the alternative route do not receive the benefits and the road agency must maintain both!  It has been shown that the (perceived) need for an alternative route can be obviated through an innovative tariff schedule to gainfully accommodate and incentivise public transport operators, as well as local- and frequent users.
Our experience with toll roads on the African continent showed that a successful project relies on two principles:
Commercial and contractual viability: a concessionaire's costs will increase if it is required to absorb the uncertainties inherent to projections of traffic volumes and revenues. Mostly, government agencies are better placed to handle these uncertainties because of their statutory positioning.  The risks associated with technical and operational matters, on the other hand, are more appropriately shouldered by a private operator who is better skilled and equipped to handle them.
Operational viability: manual (boomed) toll operations are inherently inefficient since they require extensive infrastructure and manpower.  Open Road Tolling (ORT), which allows road users to be tolled automatically at high speed, is a potential solution but not practical in rural settings or in situations with high proportions of foreign (tourism and other) traffic.  Payment by means of mobile phones is emerging as a feasible, low-cost option to "snap", "zap", or "tap" and go.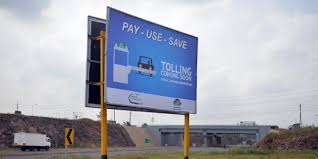 The public perception of benefit or utility will ultimately determine if traffic is successfully attracted to the project.  The benefit accruing to the road user is directly experienced as savings in vehicle operating costs and time costs.  It costs less to operate a vehicle on a better road (with good ride quality, smoother geometric alignment and improved safety features).  Time savings have a value too, depending on how road users value their time.  The calculation of these savings requires information about the market and how it is segmented, namely usage statistics by vehicle classification, origin and destination, trip purpose, socio-economic profiles, and so on. Traffic counts, road-side interviews, willingness-to-pay surveys and stated-preference
(or revealed-preference) surveys are all useful and necessary tools to support the feasibility study stage of a project.  On the African continent, we have found affordability assessments to be particularly useful, specifically when aspects such as income distribution, disposable income and proportion of income spent on transportation are factored into the analysis.
New roads are rapidly being constructed along the primary trade corridors in Africa.  The efficient movement of people and goods over international borders, similar to the situation in other unified markets such as the European Union, requires integration and interoperability of toll- and border control facilities.  This is not a technology challenge by any measure, but a matter that requires cooperation between road agencies and careful consideration during feasibility assessments.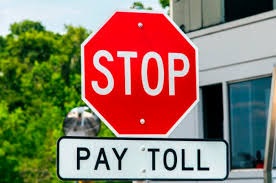 Finally, the social and political risks inherent in toll projects are often overlooked.  Numerous examples of failed projects have demonstrated how easily public opposition could delay, or halt indefinitely, a project that is otherwise deemed economically, commercially and technically sound.  Stakeholder engagement should commence early, build continuity and be planned in great detail to ensure all the important touch points are included.
Is road tolling a suitable solution in Africa?  The answer is yes and no.  The many successful toll enterprises seem to indicate that the solution is appropriate and workable.  But, important other determinants are sometimes overlooked that could introduce a different perspective and reveal more appropriate solutions.
(Text by Pieter Kruger PrEng and Hennie du Plessis PrEng)